One of the most beautiful experiences in human life is giving birth. The process can be stressful, but so rewarding in the end. Having a doula with you during the process can ease tension between you and your partner, and provide you with the comfort and stability that you'll need during this time.
Table of Content



What is a Doula?
A doula is a person who provides physical and emotional support during a traumatic or life-changing event. However, doulas do not qualify as medical professionals. There are many different types of doulas, but the most commonly known doulas are birth doulas. They do not deliver babies or provide medical assistance but are trained to provide support to pregnant people during this stressful but exciting time.
The word doula refers to a labor support companion. While most people associate doulas with at-home births, a doula can also be present for hospital births.
Types of Doulas
Birth

Trauma

End of Life

Miscarriage

Birth Trauma

Newborn disability

Pregnancy after loss



What Services Can Doulas Provide?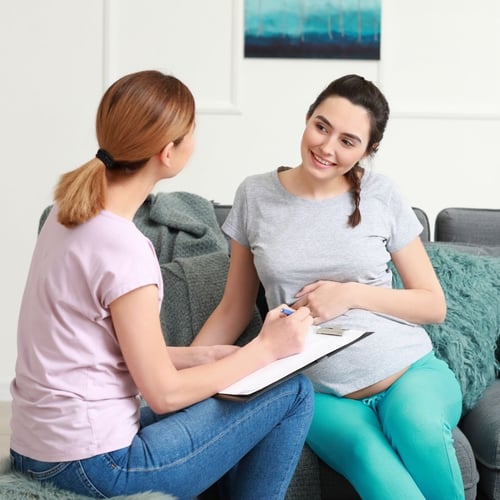 As you can see, doulas can take on many different titles. Each one is unique and caters to the type of emotional or physical support you need. For example, there are three different types of birth doulas during a person's pregnancy journey: labor doulas, antepartum doulas, and postpartum doulas. It's comforting to know that there are support systems available outside of your family.
Doula Roles
Labor doulas provide continuous support during labor. Antepartum doulas help pregnant people who are put on bed rest. During this time they assist with household chores and childcare. This helps to prevent preterm labor. Lastly, postpartum doulas help the parents for a few weeks as soon as they exit the hospital. They assist with feeding the baby, cleaning the house, and continuing their emotional support throughout the role.
How can a doula help you before childbirth?
Most people think that a doula only helps during and after labor, but they actually provide help before childbirth to prepare you and your partner for safe delivery. Typically, the doula will meet with you during the second or third trimester of your pregnancy to get acquainted with you and your current situation.
During this time your doula will teach you how to relax when you're stressed, as well as effective breathing techniques you can use. They will answer any and all questions you have about the delivery process and put your nerves at ease. Your doula will also help you and your partner develop a birth plan.
What service does a Doula provide during birth?
This is the most crucial part of your doula's job. Their goal is to keep you as comfortable as possible during this process. Doulas do this by giving you a massage, getting you into more comfortable positions, and providing plenty of nutrition and fluids.
A doula will also communicate with your medical staff, letting them know what's best for you.
It's crucial to note again that your doula is not a medical expert, and will not examine you, take your measurements, or do any other clinical tasks that the nursing team would perform.
How long does a Doula stay after birth?
This is the time to really put all of your knowledge to the test and ask your doula for any additional information. Their final task as your doula is to make sure you and your partner are comfortable and feel supported as you learn how to take care of your newborn.
Your doula will teach you how to breastfeed if needed. They will also teach your partner and the baby's siblings how they can best support you. Their most crucial task is making sure you are well-rested, eating regularly, and staying hydrated.
Is Having a Doula Worth It?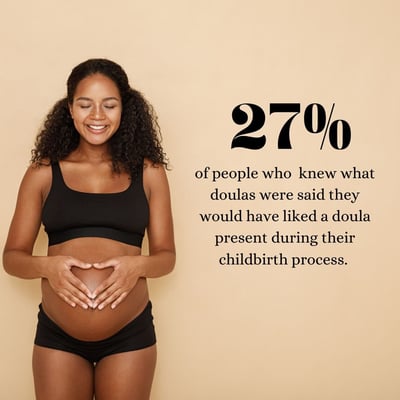 In a recent survey, 6% of birthing people said they used a doula during childbirth, which is 3% higher than a previous survey (Declercq et al., 2013). The survey also found that 27% of people that knew what doulas were said they would have liked a doula present during their childbirth process.
So why should you have a doula during your childbirth? With all the benefits we've listed, having a doula can significantly improve your labor and delivery experience. Studies show that women who have doulas during childbirth experience shorter labors, less pain medication (if any), and have a more positive experience in general.
Having a doula can also reduce the stress put on your partner, allowing them to remain focused on providing you with the emotional support you need.
About Sofia Health - Sofia Health was born out of the need to create synergy among western, alternative, and holistic medicine to bring about true health. More than connecting you with physicians to address symptoms, Sofia Health affords you access to a complete wellness team. For more information visit SofiaHealth.com and find us on Instagram.