Are you considering hiring a life coach? A life coach is someone who can help you improve your life, feel better, and achieve your goals. Although they provide life-changing work, we know it can be a real challenge to find your perfect match. With varying education, experiences, titles, and philosophies - it could take you hours of sifting and searching to find your partner in transformation.
We're here to simplify your search by highlighting some of the top female life coaches who are leading the industry and helping people transform their lives around the world. These women have earned an impeccable reputation for their unique, tailored approaches and unmatched passion for helping others. They place a high value on compassion and show commitment to establishing and maintaining transparent and trusted partnerships with their clients.
These women have first-hand experience in their professions. Their inspiration to become a life coach and help others like you came from experiencing and facing challenges themselves. Each of us has a story to tell and a desire to feel seen and heard. If you are looking for someone to help transform your life, check out our list featuring eight of Sofia Health's top female life coaches of 2021.
Best Life Coaches of 2021
If you are looking for someone to help transform your life, check out our list featuring eight of Sofia Health's top female life coaches of 2021.
1. Stacie Barber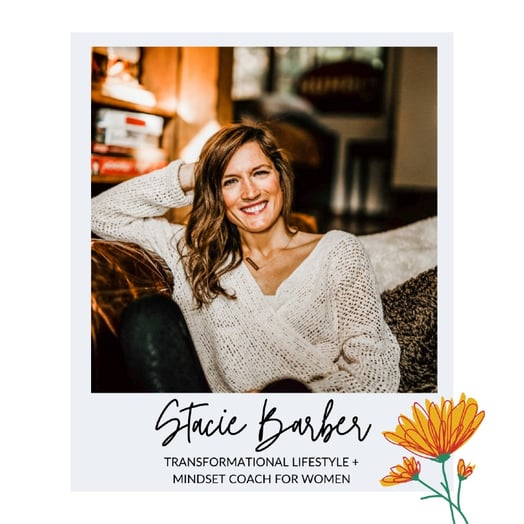 Stacie is a Conscious Mindset Mentor and Transformational Life Coach who works with women who are ready to unveil the truth of their inherent value and step into the highest version of themselves.
She provides authentic support and guidance through her Guidance + Mentorship, Containers of Transformation, and Sisterhood programs. Stacie trusts in the power and pure resiliency of humanity and believes we are always being called into our personal version of excellence. Her life's purpose is to help you step into your unique power by shedding the shame and claiming your personal legacy so that you can live the life you deserve.
It's time to stop waiting for your life to start because your light is ready to shine. Stacie will be there to guide you, every step of the way.
If you're ready to start your journey, you can book a consultation with Stacie through SofiaHealth.com. During your Transformational Lifestyle Coaching Consult, Stacie will begin to uncover the steps for unlocking the transformation your soul is seeking.
Learn more about the variety of services Stacie offers here and book a consultation with her here.
2. Reverend Lenise D Harris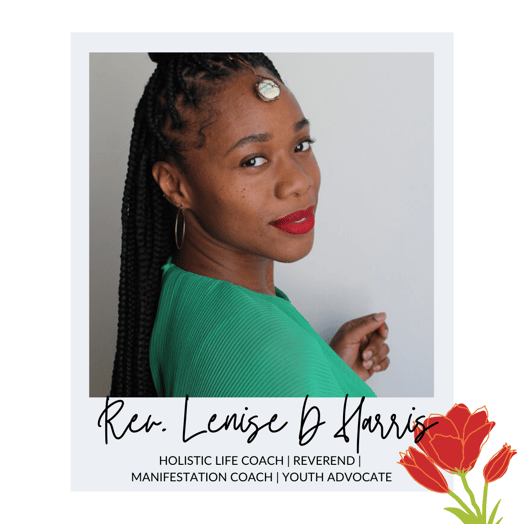 Lenise is a Holistic Life coach, mother of two, spiritual advisor, reverend, author, and speaker. Her services are for the modern spiritual woman who is looking to get unstuck, attract love, and live in their purpose. Using alternative healing and spiritual interventions, her coaching focuses on mindset, self-love, manifestation, purpose, and connecting with God.
Lenise focuses her teaching on these lessons with the goal of helping you move forward on your own terms so that you can be emotionally fulfilled in the absence of a romantic relationship, more money, or religion. The tools and messages she shares enlighten and empower her clients, causing a shift in their narratives, their lives, and their future generations!
On a mission of Self Love for All Souls, Lenise's curated workshops forge a safe space for you and your girlfriends to pivot your perspective to your spiritual wellness and shift your energy to align with abundance in all forms. Using one-of-a-kind crafted exercises and personal rituals to achieve set intentions, Lenise helps women apply the art of forgiveness, discover the value of gratitude, and honor their powers of creation to sustain positive mental health, business success, and healthy relationships with themselves and others.
Click here to learn more about Lenise's workshops and holistic life coaching services, or book a free consultation with her here.
3. Tatiana "Tajci" Cameron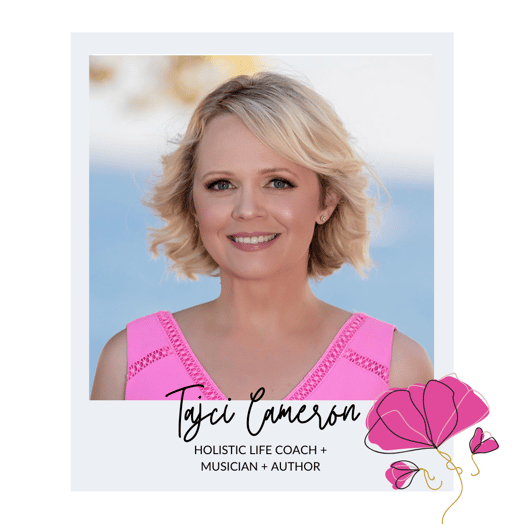 Tajci is a Holistic Life Coach, certified teacher of Chopra Health, decorated musician and author, and is currently studying Primordial Sound Meditation. Her goal as your coach is to listen to you, guide you, and provide you with the tools necessary to support you on your path to shift into or deepen your conscious-based mind-body-spirit approach to wellbeing.
Tajci helps clients navigate difficult life transitions, like the loss of a spouse, divorce, or an empty nest, as well as coaches clients looking to find joy and self-confidence following a traumatic event. In addition, she helps clients launch new projects and businesses, and manage changes in career paths. Tajci takes great pride in helping people through difficult or uncertain transitions and leads with compassion and a genuine understanding that the mind, body, and spirit are wholly connected.
Tajci's passion for coaching stems from her own experience as a young music artist in an industry that was often unkind to young, successful women. She was forced to navigate many intense, traumatic experiences without the proper tools to process them, or the awareness of how they were affecting her emotionally, mentally, spiritually, and physically. This led to a period of serious depression, anxiety, and panic attacks ultimately resulting in an emotional and mental breakdown. With the help of a therapist and a coach, Tajci was able to overcome her trauma, change negative behavior patterns, and rediscover her purpose in life.
Her work as a life coach and mentor is driven by her own life experiences and centers around helping others build their confidence, expand their vision of their highest self, and ultimately lead a happy and healthy life.
If you're ready to transform any area of your life and heal deeper, love more, and uplift others, you can book a consultation with Tajci through SofiaHealth.com. During this Holistic Life Coaching consultation, Tajci will listen to your concerns and support you in finding a clear understanding of your deepest desires.
Explore the variety of services Tatiana "Tajci" Cameron offers here or book a consultation with her here.
4. Antoinette Placides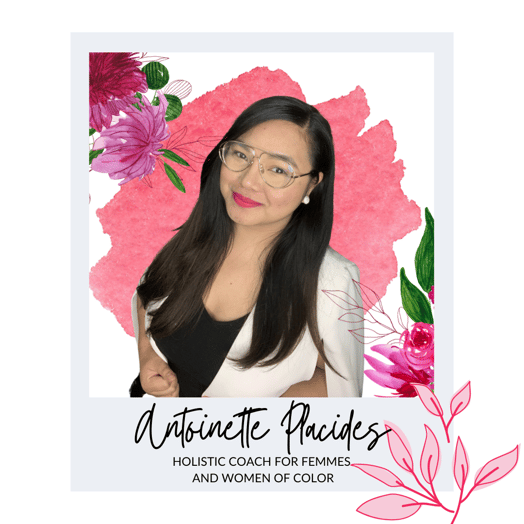 Antoinette is a Holistic Coach for Women of Color. Her mission is to help you unravel your limiting beliefs and instead use them to guide and empower you to move toward your goals. Antoinette will help you create a path to healing so that you can take control of the things stopping your growth and reach your full potential.
In working with Antoinette, you will gain clarity on your vision, goals, and the steps necessary to move to your next level. You will be equipped with tools and healthy habits to help you manage your feelings of anxiety, instability, and insecurity. Moreover, you will strengthen your ability to discern what your boundary is vs. the limiting beliefs holding you back.
A Filipina immigrant, Antoinette's passion is empowering women of color and fighting for justice and equality. She believes in living a life that is unapologetically authentic- fully and wholly, and she can help you achieve that.
Let fear be the passenger in your journey, not the driver. To learn more about how you can break through what's holding you back, you can check out Antoinette's profile here or book a mini session with her here.
5. Rebecca Branham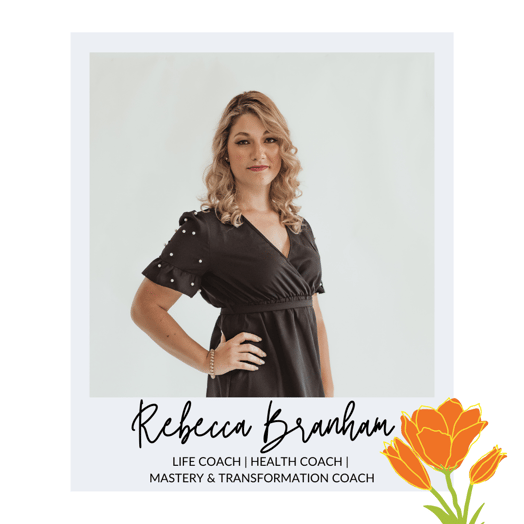 Rebecca is a certified Health, Life, Mastery, and Transformation Coach. In 2015, Rebecca was an overworked nurse who began to realize how poorly she was treating her body. Her work consumed her. And although she was aware of the steps she should be taking to improve her own health - eating regularly, getting exercise, prioritizing self-care - she simply did not have the energy to make herself or her health a priority. Sound familiar?
Aside from her own struggles, Rebecca noticed the strong, successful women around her were speaking negatively about their bodies, their eating habits, their minds, and their relationships. She, and so many women, were putting other people and priorities ahead of their own well-being. It was at that moment that Rebecca knew she needed to make a change, and after four years as a nurse, she decided to change career paths. Rebecca returned to school and earned her certifications in Health and Life coaching. She has since earned additional certification as a Mastery and Transformation Coach.
Rebecca fiercely believes in the power and growth that comes from personal development and is passionate about helping others feel whole while doing what they love, with the ones they love.
Learn to master food freedom, rewire old behaviors that are no longer serving you, and learn to show up confidently and embrace control of your long-term happiness and health.
If you want to learn more about Rebecca Branham you can click here or book a consultation with her here.
6. Clarice Cabanlit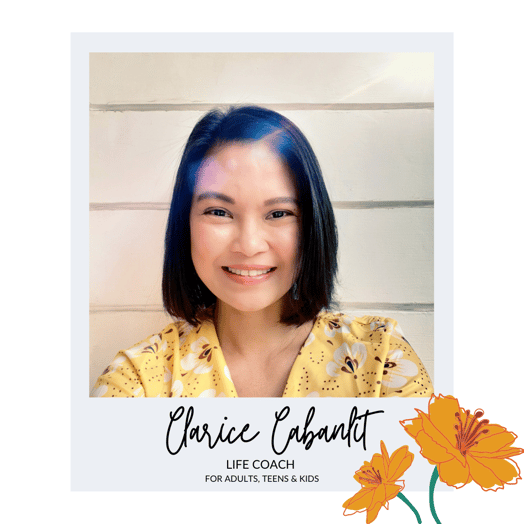 Clarice is a Certified Life Coach who works with women and teenage girls to develop habits that will lead to happiness and success. Clarice started her career as a hotel industry professional but soon realized that she had a passion for children, education, and personal development. She taught English in Indonesia and Cambodia and has been a Trainer for 15+ years in various industries.
Clarice is passionate about helping people discover their life's purpose, focus, and joy. She has extensive experience working with individuals in various areas, including Life Purpose Coaching, Parent Coaching, Teens and Kid Coaching, Goal Setting, Emotional Intelligence, Mindset Transformation, Confidence and Self- Esteem, and Stress Reduction.
As a life coach, Clarice helps individuals and teams get clarity on what they want to achieve in this season of their lives. She uses the process of coaching to help them gain greater insights and awareness into their situation, allowing them to broaden their perspective and truly see what else is possible. As a result, they are able to create workable action steps for achieving their goals.
In her coaching practice, Clarice firmly believes that people are adequately capable of solving their own problems and concerns. They just need someone who will really listen to them and ask them the right questions.
If you think you or your teen would benefit from a session with Clarice, visit her profile on SofiaHealth.com and book your session today.
7. Ro Tamayo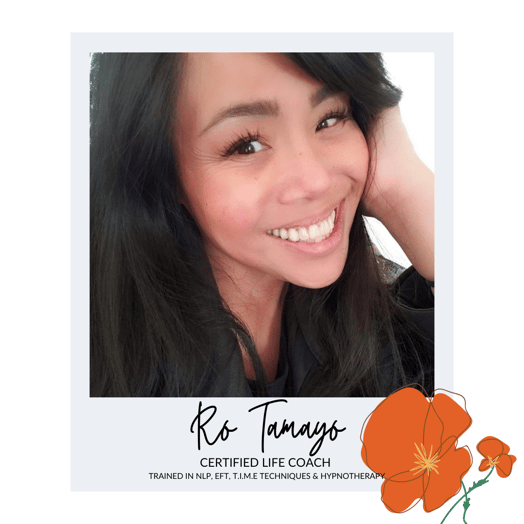 Ro is a Certified Life Coach trained in NLP, EFT, TIME techniques, and hypnotherapy. Her passion is to help other women break free from their own limiting beliefs and find self-love. Ro has helped countless women find confidence, get rid of bad habits, and gain their power back.
When you work with Ro, you'll have a safe space to express yourself, your thoughts & your feelings while receiving support & guidance to help you reach your unique goals. Ro's Life coaching centers around nurturing your body, mind, and soul through practical mindset changes, wellness tips, and Law of Attraction practices to help you live your best life.
Her services focus on areas such as goal setting, changing bad habits, increasing self-love and self-esteem, releasing anxiety, and creating a positive identity.
Are you ready to recognize your worth, increase your confidence and break free from the limiting beliefs that are holding you back from achieving your dreams? Book a consultation with Ro today and start planning your new tomorrow.
8. Laura Collis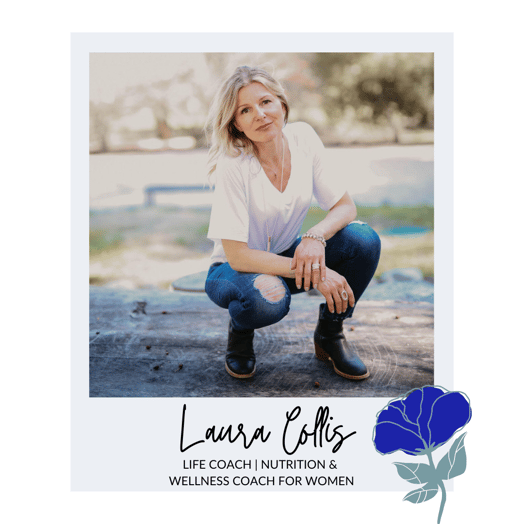 Laura is a Life, Nutrition, and Wellness coach who works with women at or entering midlife who seek to create a way of eating and living unique to their bodies and lifestyles. As your coach, Laura's goal is to help you achieve the health and wellness you deserve to thrive.
Laura started her coaching business, Nutritious Wellness, as a means to communicate her vision of wellness in an approachable way. She coaches women who want to become the CEO's of their health and the healthiest versions of themselves.
Her coaching is designed to help you feel healthy and vibrant. She will guide you in making practical changes to your lifestyle that will positively impact your overall health.
Ready to address what, how, and when you eat? How about learning simple lifestyle hacks so you won't be dependent on counting pills into a little container a few years down the road?
If you're entering or currently in mid-life, the time is now. Take charge of your health so you can be the healthiest, most vibrant version of yourself for the rest of your life.
Book your free consultation with Laura here and start on your path to true health and healing.
Start Your Life Coaching Journey Today
As a result of their first-hand experiences, these women have created a welcoming environment fostering deep personal connections with each of their clients. They've earned their reputation through hard work and dedication to improving the industry of health and wellness, and the lives of those they work with. We take great pride in honoring the work they do to empower and inspire not only their clients but other women seeking to make a difference in the industry.
Visit SofiaHealth.com to learn more about our life coaches, and browse our extensive list of health and wellness professionals who are ready to help you get started on your journey to true health and wellness.