What is Sofia Health?
Sofia Health is an online marketplace connecting consumers directly to health and wellness professionals.
To Find Providers or Book An Appointment visit

Sofia Health.
We're on a mission to increase access to health and wellness care. Today many of us have access to insurance, costly services in the acute medical system and very expensive insurance premiums. But what we do not have, as a collective in the United States is better health. "The U.S. spends more on health care yet delivers the lowest life expectancy, highest suicide rates, highest chronic disease burden and an obesity rate that is two times higher than the OECD average1."
There is a lack of transparency when it comes to health care costs and there is no focus or incentive on preventative care and wellness --what keeps us healthy! Meanwhile, there is no correlation between this increased spending and actual health outcomes. Regardless of how we got here, it's now evident that we must take our health into our own hands - our future health and wellbeing are at stake. Sofia Health is the conduit that helps you find and connect with the right health professional at the right time around your schedule.
Why did we build Sofia Health?
The driving force behind Sofia Health is the simple premise that individuals want to be healthy and stay healthy to begin with. It has just become too hard and full of friction to do so. The U.S. has the most advanced equipment, technology, brilliant and capable humans yet we are still burdened by expensive services, antiquated systems and sickness. So we created a health system that focuses on health.
We put individuals at the center of care. Health and wellness professionals from diverse backgrounds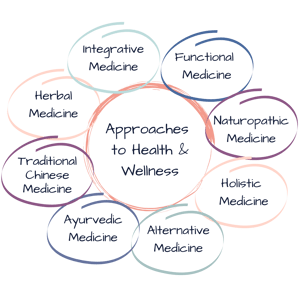 come together on one platform making it easier for you to find the professional who is aligned with your philosophies, modalities and has the approach to care you prefer.
We cut the friction and make it easy to directly access the professionals who can support your needs, holistically.
What do you mean holistic?
At Sofia Health, when we use the term holistic, we're referring to a comprehensive 360o approach to health. Your health does not exist in a silo and the approach to health and wellness should not either. Your mental health, physical health, emotional health and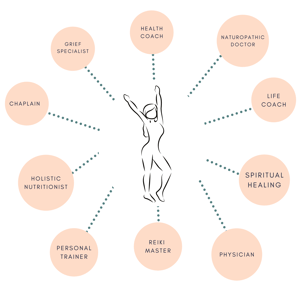 spiritual health are intertwined. Each facet impacts the other and they should be addressed together for optimal health results.
For example, psychological responses, like stress, can cause physical symptoms, such as headaches. Instead of taking an OTC medication for the headache, you should have access to practitioners and providers who can support your needs holistically - addressing the root cause of the headache, in this case stress. And to go even further they can help build a plan to mitigate the stress to prevent the headaches and other physical symptoms from developing.
Address your needs holistically so you can get back to life and focus on the important things!
Transparency
Sofia Health increases transparency. Each health and wellness professional can list their price, education, certificates, FAQs and most important -- their schedule. This provides the much needed capability to schedule and receive quality care when you need it.
We're also bringing to the forefront the many practitioners that make up the entire wellness ecosystem plagued with misconception. These practitioners play a major role in the future of health and our health outcomes. They are invaluable members of the health care ecosystem and should be valued as such as we navigate to a better way of approaching our health needs.
From Nutritionists and Life Coaches to Naturopathic Physicians, Health Coaches and Spiritual Healers, each can have profound impacts on the different facets of our health. We need them all working together to keep us in the best mental, physical, emotional and spiritual health.
Take control of your health. Build your care team and start addressing your needs holistically.
How Does Sofia Health help Providers & Practitioners?
Providers on Sofia Health receive a turn-key business that increases their visibility to potential clients, making it easier for customers to find, book, and pay for an appointment. With Sofia Health, providers can list services, sell products, set availability, send intake forms, accept payments, and manage all appointments within our proprietary scheduling system.
Our goal is to cut the friction between health and wellness providers and clients. So while the platform addresses business needs for professionals, it also makes it easy for the customer to find their ideal professional.
How much does it cost?
Sofia Health is free for individuals. Providers pay a monthly fee. To book a service, class, or buy products directly from health and wellness professionals, visit Sofia Health.
Data: OECD Health Statistics 2019.
Source: Roosa Tikkanen and Melinda K. Abrams, U.S. Health Care from a Global Perspective, 2019: Higher Spending, Worse Outcomes? (Commonwealth Fund, Jan. 2020). https://doi.org/10.26099/7avy-fc29